Valeo Groupe Europe is an affiliate of Valeo Groupe, which offers multinational interests in both senior and student niche housing markets. With a leadership team that offers extensive experience in real estate investment, development and management, Valeo Europe is setting a new standard in niche housing that continues to drive demand, along with market share.
Breaking ground in Europe.
THE DEDICATED TEAM OF VALEO STUDENT ACCOMMODATION VALEO GROUPE SERVICES LIMITED
Board of Directors
Ted W. Rollins
Chairman and Founding Partner
Fahd Malhas
Vice Chairman
Samer Hizami
Director
Alan Dunphy
Director
Lucy Lilley
Director
Jaafar Hijjawi
Director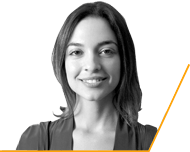 Stella Argyrou
Director
The people behind the process of Valeo Management Limited.
Board of Directors
Samer Hizami
Chairman
Ted W. Rollins
Non-Executive Director
Brian L. Sharpe
Non-Executive Director
Lucy Lilley
Non-Executive Director
Executive Tribe
John Kenny
Executive Director
Gabriel Behr
Finance Director
Ignacio Bilbao
Managing Director Iberia
A better way to build.
Valeo Groupe Europe is built on a vertically integrated platform that offers control over every part of the process, resulting in reduced cost, increased efficiency, improved operating logistics, and, ultimately, a better value – and experience – for stakeholders and residents.
From development to asset management, vertical integration creates a continuing and compounding knowledge for team members and stakeholders at every level so that the opportunity to learn, evolve, repeat or change is always under, and part of, Valeo Groupe Europe.
It's strategic. It's predictable. And, most importantly, it's successful.
Development
Valeo Development Europe researches potential markets, locates and secures new sites, assists in project underwriting and financing, and provides all necessary entitlements and approvals to the construction group. By closely managing and monitoring every aspect of the project process, Valeo Development Europe offers what most housing companies can't: Quality control.
Construction
Valeo Construction Europe continues to build on a reputation for efficiency in delivering high-quality projects at a competitive price. From purchasing and logistics to design, the Valeo Construction Europe team offers fully developed concepts and consistent results.
Real Estate Management
With experienced leadership, Valeo Management Europe offers the kind of communities that command attention at every level.
Asset Management
Valeo Asset Management Europe works closely with Valeo Real Estate Management Europe at every level in order to offer cost-effective capital solutions that align with each community envisioned for every new brand. With extensive experience in both equity and debt capital markets, and strong relationships with financial providers from all over the world, Valeo Asset Management Europe continually monitors project financial performance in order to manage a sound investment.